Welcome
___
I am enthusiastic and passionate about design. My expertise is creating designs for  information design, corporate identity, packaging, publishing and poster design. I create illustrations and infographic design for newspapers and magazines all over Poland and abroad. I have created posters for cultural events. (USA, UK,  Italy, Poland, Mexico).
I hope you'll enjoy my portfolio.
Regards
___
Michał Obiedziński
Moja pasja to projektowanie. Grafika – opakowania, plakat, identyfikacja wizualna to konsekwencja moich zainteresowań i praktyki zawodowej. W portfolio które udostępniam, przedstawiam zrealizowane projekty w które zakończyłem w ostatnim czasie i w dalszej przeszłości. Mam nadzieję, że wrażenia wizualne będą cieszyć i budzić inspiracje.
Zapraszam do obejrzenia mojego portfolio.
___
Michał Obiedziński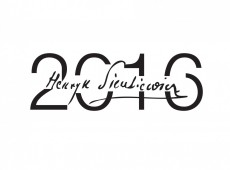 2016 Sienkiewicz's Year